Turkey's Pick: A Block 15 Sticky Hands Variant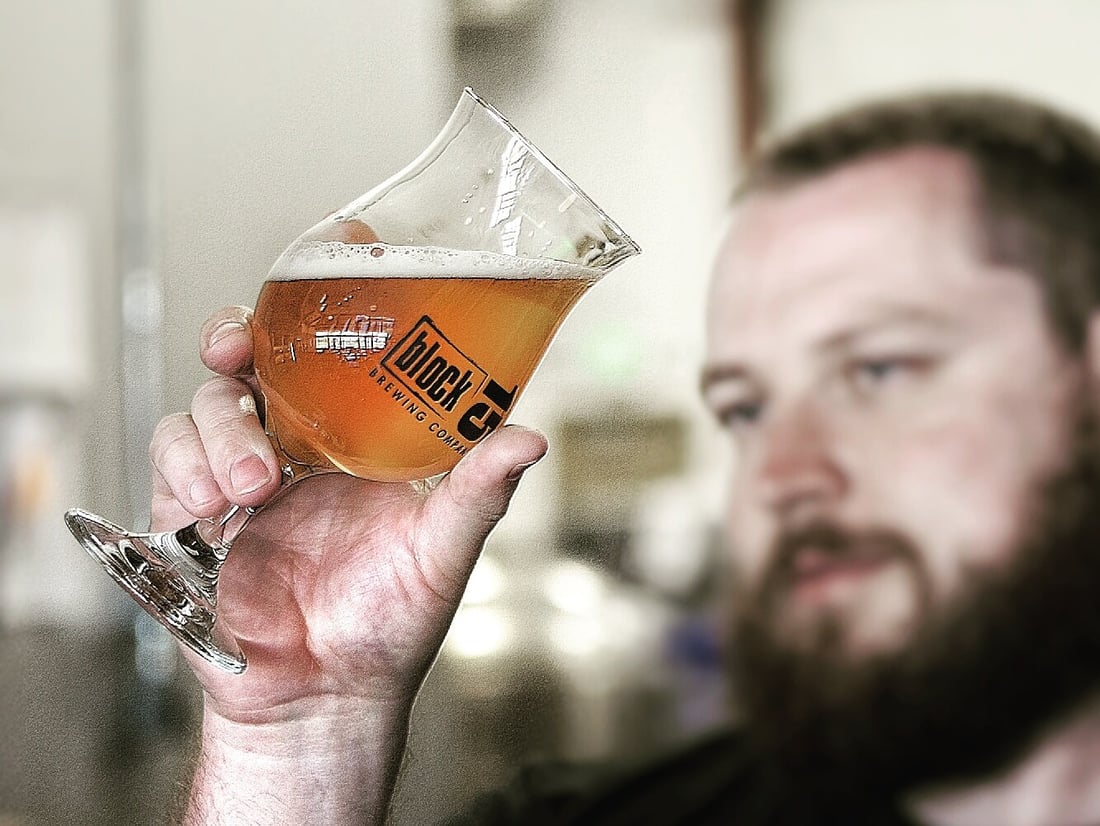 A PNW juggernaut of hop forward beers, Block 15 Brewing Company located in Corvallis, Oregon is renowned for its commitment to quality and innovation (and copious use of lupulin). Their flagship Double IPA, Sticky Hands, has won the hearts and taste buds of beer judges and craft drinkers throughout the Pacific Northwest for years and continues to push the limits of what hops can do in beer.
Every quarter, the team at Block 15 release a variant of Sticky Hands highlighting an innovative new product or ingredient that allows their fans to experience this brand in a refreshing new light. Their latest variant of Sticky Hands features Hop Revolution Turkey's Pick. Turkey's Pick is a three-hop blend selected by New Zealand brewers consisting of Riwaka™, Moutere™, and Motueka™. What makes this blend unique is its intentionality. Hop Revolution hand-selects individual lots of each featured variety and creates the blend alongside their customers to create a hop expression that is bright, tropical, and screams New Zealand.
We sat down with Matt Williams, Brewery Operations Manager at Block 15, to discuss why he chose to feature Turkey's Pick in their newest Sticky Hands variant.
What does Sticky Hands represent for Block 15?
"Our flagship IPA that truly represents what Block 15 is all about – a flavor experience ale. Nick first conceptualized this beer in 2012, well before we built our production facility. We were doing well as a company but knew we didn't want to go down the road towards larger-scale production without a cornerstone product to hang our hat on. If we had 20 beers that kick off and are all awesome, great, but we wanted to have at least one world-class exceptional beer that says, "This is Block 15.""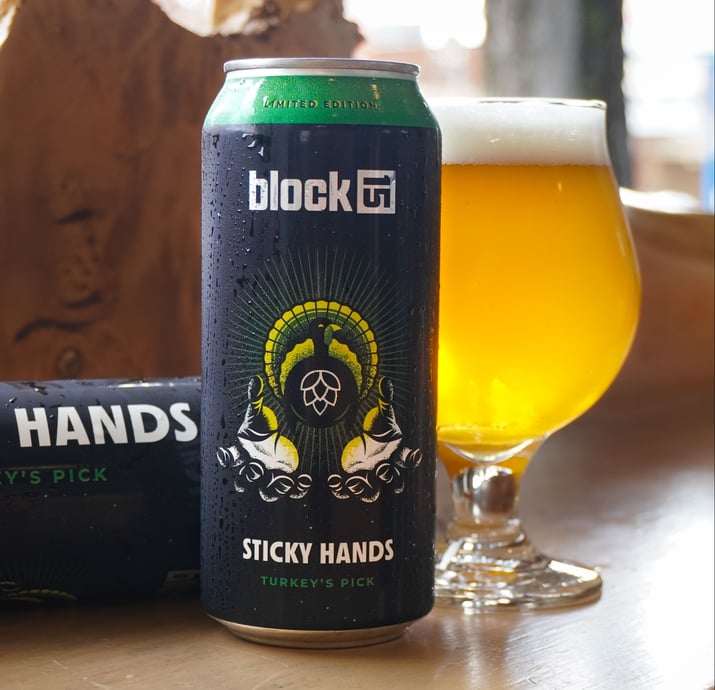 How did variants on Sticky Hands come to be?
"For 2.5 years we brewed Sticky Hands once a month. The first month we would brew the base beer (sticky hands), then the next month we would brew a variant. And every time we brewed those variants, we would pick a hop, product, or some variable to change in that recipe to test. What we learned from those variants we would adjust the Sticky Hands recipe the next time we brewed it. We did 27 cycles of that. So that is where Sticky Hands variants were born. Part of the R&D process. We got to where we really liked it, got the production brewery built, and started cranking. We didn't do Sticky Hands variations a ton for the first few years of production because we felt really good about the recipe, still adjusting and tweaking it a bit, but really focused on growing. After a couple years of that, we decided to get back to our roots again to get back to our roots and a) bring back excitement to the brand and b) continue experimentation and see what we can learn. The goal with variation is to produce a beer that is still Sticky Hands, but with a new twist or a new take on it. We're excited to still be able to get creative with that brand. Yes, make variants, yes experiment, but keep it Sticky Hands."
How often are you creating variants of Sticky Hands currently?
"Originally, we were brewing a new variant every other month, then it went away as we focused on production. We got to a place where we would release new variants without much of a timeline. We would put one out when we felt like we hadn't made a variant in a while, let's put one out! But ultimately, we got back to intent. We aren't doing this with intent, we're just doing it. We took a big step back and looked at the program and created a release schedule of one variant per quarter. We have a deep catalog of variant recipes, so we decided to re-release two previous variants, and create two new ones each year. This edition with Turkey's pick is one of those new ones!"
Why Turkey's Pick?
"I had never heard of it until Brad Veltman came and visited us. I think it was his first time as our rep introducing himself and saying hi. I asked him what's new and interesting? He brought a sample of Turkey's Pick. I'll be honest, we generally shy away from blends. Our philosophy at Block 15 is "we blend the hops." We put those pieces together to create flavor profiles. At first, I was like, "Oh another blend, whatever," but then he explained the philosophy behind Turkey's Pick. It wasn't trying to emulate another hop, it wasn't trying to clean up unselected lots that brewers may be long on or were never selected, they were premium lots, favorite lots of those brewers and producers that were blended. I found that super interesting and unique. We kicked the idea around and decided to give it a shot."
You interface with a lot of hop varieties and products - tell me about Turkey's Pick from your perspective:
"It was a very, very expressive hop profile. Very punchy. Jumps out of the can at you. What sold me on the blend is intent. We're big on intent. We loved the theme of "Let's take the best of the best here and put something together that transcends the individual varieties. I've brewed with all three hops and they're phenomenal. There was just a vision to it to begin with that made all the difference for us in our decision making."
Big tropical. Starfruit. Dragon fruit. What stood out to me the most when I first got my hands on it is just how oily it is. It's a greasy hop in the BEST way, which is good because that's where the aroma and flavor comes from. We brewed with it, and I was talking with Ted, our Head Brewer, the day before we were going to package and as we were pulling samples it didn't really look like Sticky Hands that day. It smelled and tasted like the Sticky Hands we were aiming for, but it looked like a hazy. There was so much oil in suspension! It did end up brightening up for us and coming around at the last minute, but geez all we did was change the hops, that's it, we didn't change our approach any other way and Sticky Hands is not that hazy – we learned something new with this one!"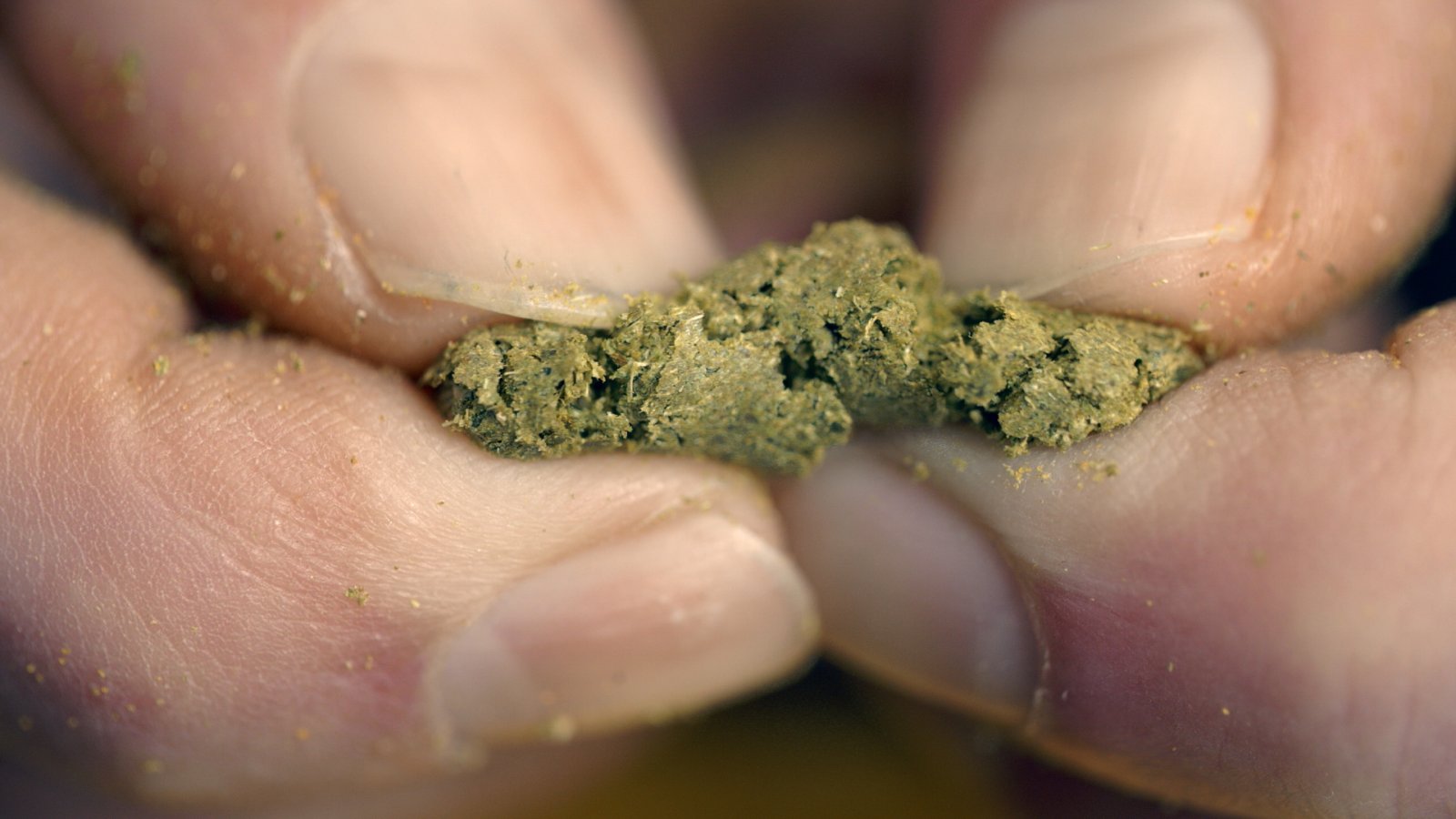 How about brewing with it?
We made sure Turkey's Pick got in every step of the process. Kettle addition, whirlpool, dry hop. Every step of the way we made sure to layer some in because with a blend like this, we wanted to take advantage of what it can do from a flavor aspect in the boil, what kind of survivables can come through the whirlpool to make to fermentation, and obviously what kind of aromas we could extract in the dry hop. There is so much going on with that hop that we couldn't just treat it like a single standalone variety. It had variables in every step of the process, and we wanted to take advantage of that.
Would you suggest Turkey's Pick to other brewers?
Absolutely! It is a really interesting blend and a lot of fun to brew with. It's really versatile. It's so oily it would make a great hazy IPA. Also works well for a modern West Coast IPA that is fruit forward. I'm also really intrigued that it changes a bit each year based on brewer feedback during the selection process.
When and where is the beer available?
"The beer dropped today! Available now in Oregon and Washington."
Turkey's Pick is available now for spot and contract purchasing. Log in to the Brewer Portal for pricing and availability.
Find out more: block15.com hoprevolution.co.nz