That's a Wrap on Hop Harvest 2023 at Crosby Hop Farm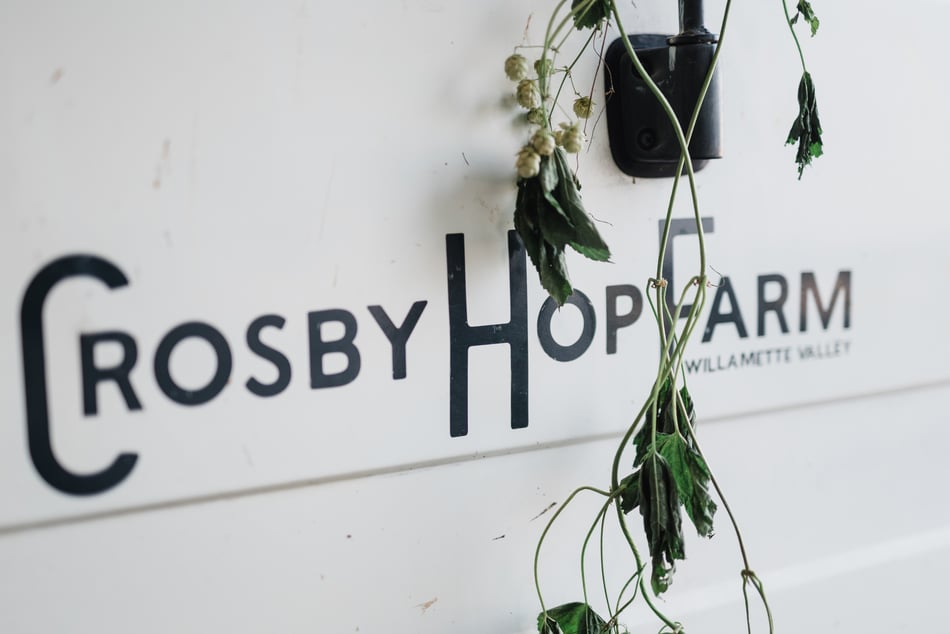 And just like that, hop harvest is complete for our farm operations team here in the Willamette Valley. Reaching this point comes with mixed emotions. The elation and relief of hitting the finish line on this annual journey is hard to put into words, but the buzz of hop harvest is addictive leaving us yearning for more. The excitement of a new crop and the endless activity on the farm creates an energy we all feed off, and now that it's over, we can't help but notice its absence.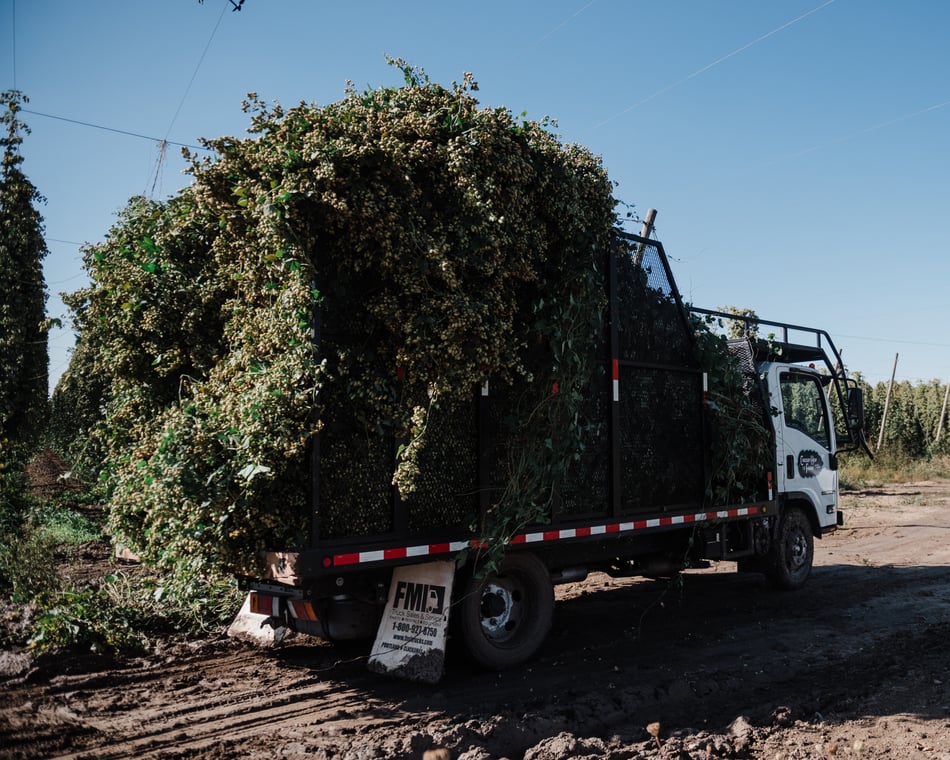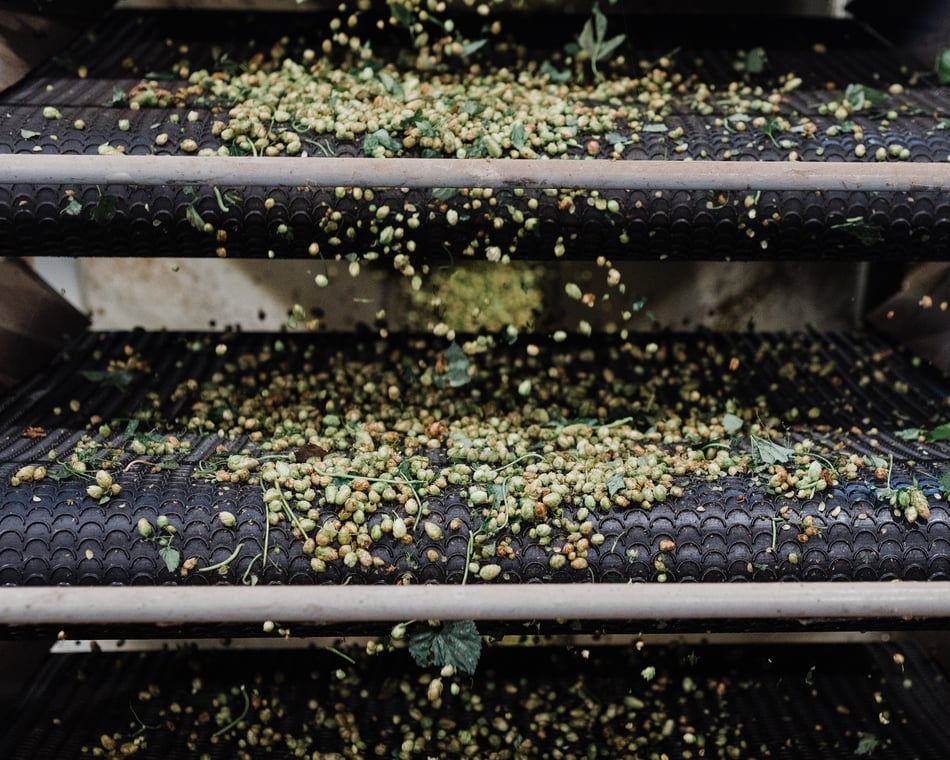 The 2023 harvest was full of wins and its fair share of challenges. "Overall, harvest went really well," said Jackie Crosby, Farm Operations Manager and 5th generation hop grower at Crosby Hop Farm. "We're so fortunate to have a strong team that has years of experience under their belt." She continued by adding, "The weather was on our side as far as operations go. Minimal rain made picking easier, the summer heat stayed relatively under control, and no wildfire smoke was a blessing to both our employees and our hops."
Aroma quality and brewing analytics of all our estate varieties have met or exceeded expectations. We are actively capturing sensory feedback from our internal sensory team as well as brewers in for selection. Feedback has been very favorable. Brewing analytics are on target and cone integrity is generally good. We are pleased with this year's crop as a whole.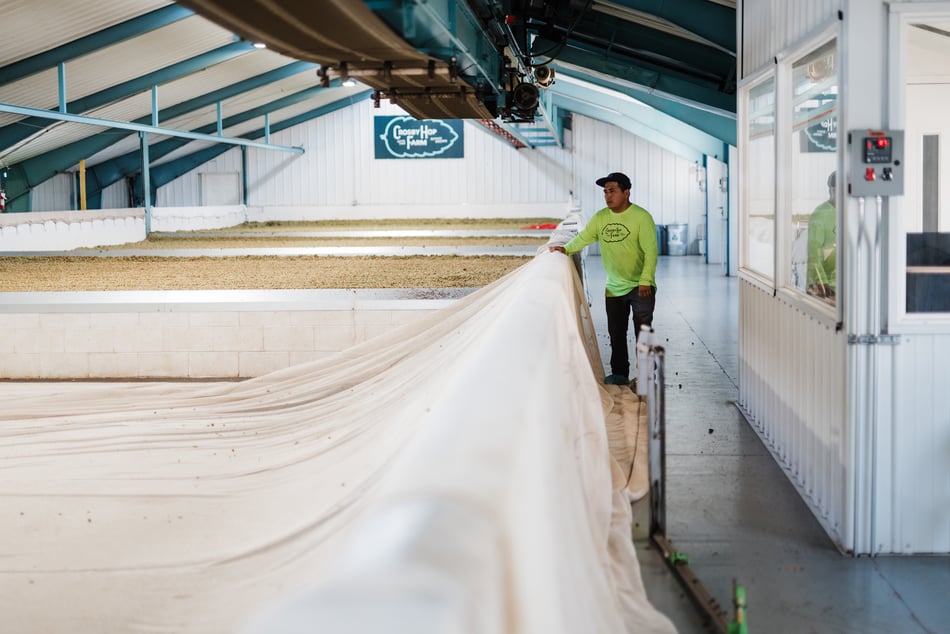 The biggest harvest challenge we faced this year was split bloom, specifically with Centennial. This occurs when the plant flowers too early (usually due to higher-than-normal temperatures) resulting in an early bloom and lower yields at harvest. It also creates some discoloration of the cones but hop aroma remains unaffected. Other than the unexpected split bloom yields with Centennial, the other varieties on our farm have have produced average yields.
Crosby Hop Farm Varieties for Crop Year 2023
Amarillo

Cascade

Centennial

Chinook

Comet

Crystal

Idaho 7

Mount Hood

Nugget

Sterling

Strata

Triumph

Willamette
"Triumph and Comet were standouts for me this harvest," said Jackie. "Yields were on target and aromas popped off the selection table. I'm looking forward to seeing what brewers create with these varieties in the brew year ahead."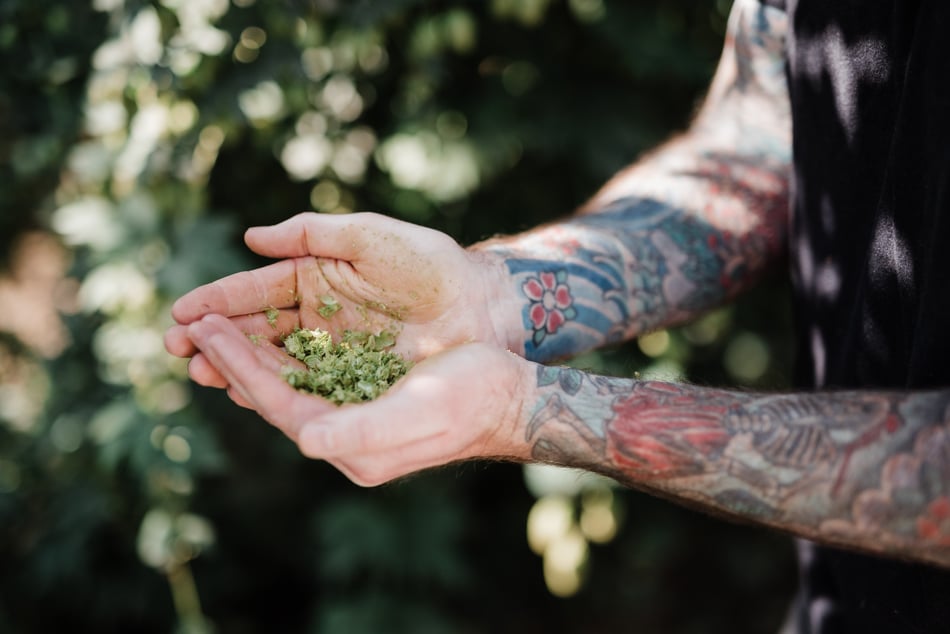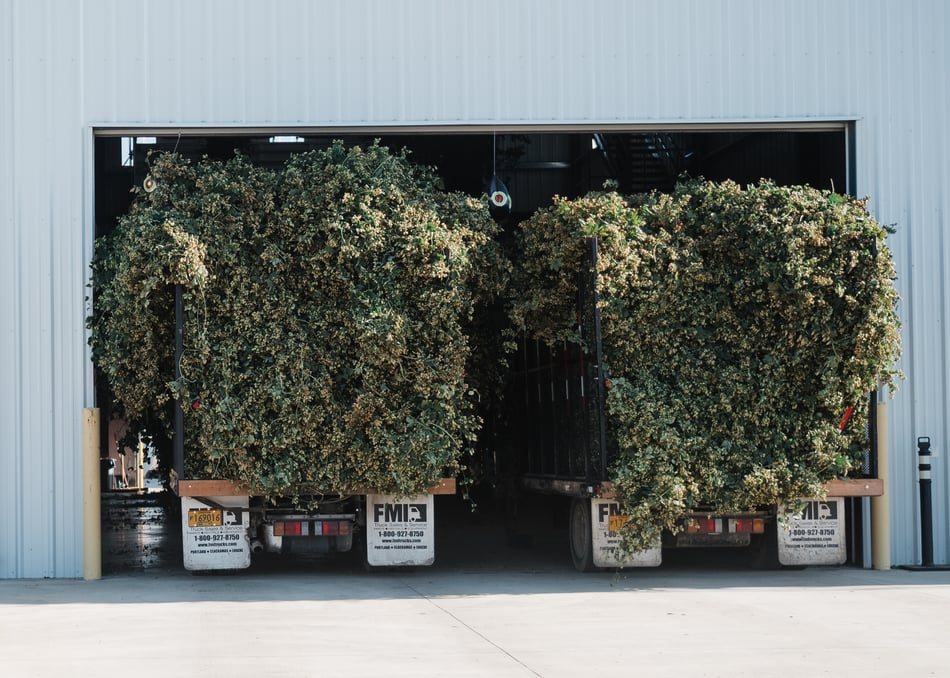 We installed a second picking machine over the winter and were able to run it for an inaugural harvest. "The big advantages for two pickers are increased capacity and efficiency," said Jackie Crosby. "This will help supplement our acreage expansion to have the capability to pick more hops and keep them within the preferred pick window to maintain quality." Having the second picker also creates additional flexibility for scheduled and unscheduled maintenance. "There were two nights where our primary picking machine was down unexpectedly for maintenance. Instead of creating a situation where no hops can be picked, we were able to transition to the new machine and keep operations in motion. The new machine doesn't pick quite as fast but better than no picking at all!" said Jackie. This addition takes the pressure off the farm crew as well as maintenance teams.
We actively produced T-90 pellets simultaneously with harvest operations. The quicker we can get hop bales into pellets, the better we can preserve aromas and reduce or eliminate increases in HSI. It also allows brewers to take advantage of the new crop and get these hops in beer earlier in the brew year. The T-90 mill will run through the end of November with CGX production beginning in late October.
We are continuing to receive bales, as well as quality and yield data from our grower network throughout the Pacific Northwest. We'll be sure to share what we learn to give an even clearer picture of the 2023 crop. Cheers to a great brew year ahead!