Crosby Helps Raise Over $85,000 For State Craft Brewers Guilds
Community is core to the brewing industry. It's defined by a shared passion and pursuit, as well as by a commitment to collaboration and advancement of the craft.
Nowhere is that community more evident than at the state level, where brewers are not only bound by common geography but shared laws and regulations. It's why state brewers guilds are crucial to the success of the brewing community – they serve as advocates and educators, promoters, and facilitators.
But while state guilds are the heartbeat of the brewing community, they often lack the funding to maximize their impact. To that end, Crosby Hops has spearheaded a series of state guild collaboration beers, donating hops to help raise funds in support of the breweries and communities that make what we do possible.
The Value of State Brewing Guilds
State guilds build upon the already strong bonds found within the national and international brewing communities by focusing on matters that hit closer to home.
"Craft brewers are a tight-knit community and a state brewers guild is essentially a formalization of that," says Justin Hemminger, Deputy Director of the Ohio Craft Brewers Association. "Shared expertise, a sense of community, strength in numbers – your state brewers guild turns the defining characteristics of the brewing industry into a set of powerful resources to help all breweries."
From providing education on brewing and business best practices to promoting events, state guilds provide a wide range of meaningful benefits. But often their value is discussed in terms of their roles: advocate and conduit.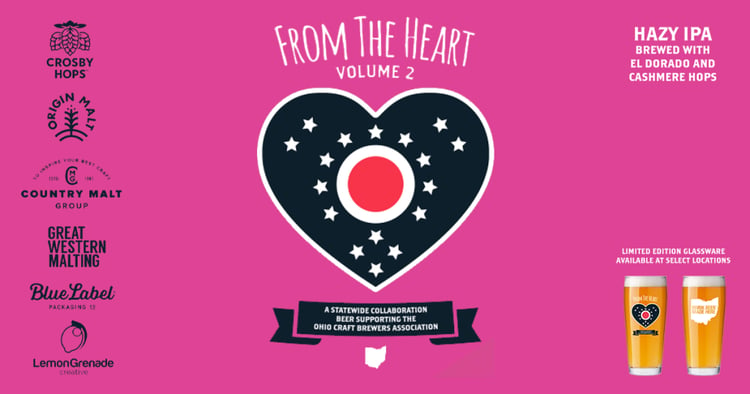 Advocating Through a Unified Voice
Though it has experienced explosive growth in the last decade – or perhaps because of it – the craft brewing industry must deal with the evolving laws and regulations that govern how breweries operate.
"Most alcohol laws are at the state level," said Sean Sullivan, Executive Director of the Maine Brewers' Guild. "The Guild ensures the industry has a unified voice in the legislature. We are always working to get clarity on the regulations. We're always talking with brewers, legislators, and regulators about how we can create a stronger framework to ensure the public is safe and brewers can run strong businesses."
CJ Haines, Executive Director of the New Hampshire Brewers Association agrees. "The nuances at a state level can be burdensome to interpret and navigate alone. A Guild can act as an advocate, liaison, and support system. When we have the support of a collective community of brewers our voices carry farther and the impact is greater."
Ultimately, the guild is a champion for every brewery in the state, regardless of size. Says Haines, "In a sense, guilds make sure the industry as a whole is visible, viable, and vocal."
A Conduit for Connection
While advocacy is an important part of what state guilds do, they also serve to connect breweries – with resources, expertise, and each other.
Sometimes that takes the form of providing education about new ingredients, processes, equipment, and techniques.
"There is a seemingly infinite amount of brewing science and art knowledge, and we aim to facilitate the sharing of that knowledge across breweries," said Sean Sullivan.
Just as importantly, state guilds connect brewers to each other. Sometimes that includes introducing newer brewers to those with more experience who can share their expertise. Other times it means being the conduit for relationships that foster community and collaboration.
Collaboration Beers Help Guilds Fill Gaps
State guilds rely on member dues and events such as beer festivals to generate the revenue needed to pursue their initiatives. In the best of times, many guilds struggle to raise sufficient funds to fully support breweries in the way they want. But the pandemic made it exponentially more challenging.
"The pandemic knocked a lot of state guild budgets for a loop," said Justin Hemminger. But just even as the world slowly returns to some semblance of normalcy, event revenue hasn't come all the way back. "Now that festivals are an option again, we're still not seeing attendance return to pre-pandemic levels."
In recognition of the ways in which state guilds help build and serve the beer community, and to help fill the financial gaps many guilds are experiencing, Crosby Hops has been partnering on state-specific collaboration beers. We donated the hops, then stepped back and let the brewers do what they do best. The first round of collaborations included Ohio, Maine, New Hampshire, Washington, and California. Here's a snapshot of each.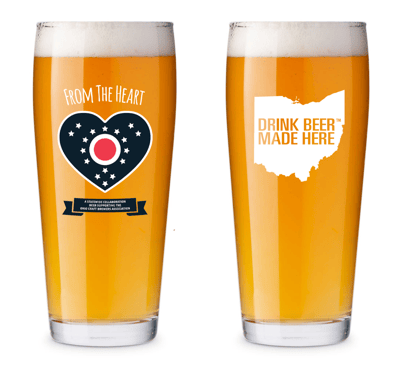 Ohio
Challenges - Losing two years' worth of festival event revenue due to the pandemic was a tough pill to swallow. We were able to weather the storm with some budget austerity and outside-the-box fundraising, but losing a big chunk of income over a two-year period is a challenge we hope not to have to face again.
The Collaboration - Our guild did the first From the Heart collaboration beer in 2021. About 70 breweries signed on to brew it the first year and about 80 breweries made it this year. To give it a little extra boost, we also made a limited edition From the Heart pint glass that breweries were able to buy and resell along with the beer.
What Stood Out - I loved that each brewer was encouraged to put a different spin on it: This year's version had a "brewer's choice" hop addition baked into the recipe. It was written as a hazy IPA, but I tried some delicious West Coast takes and even a couple of lager versions. Even having two breweries make the beer exactly according to the recipe gives the drinker a rare opportunity to taste the differences that something like water chemistry can make in a beer.
Impact: Our collaboration beer, pint glass day, and other alternative fundraisers over the past two years were successful enough that we've kept those programs going – even with festival events making a comeback. The 2022 collaboration fundraiser alone raised $33,500.
-
Justin Hemminger, Deputy Director of the Ohio Craft Brewers Association.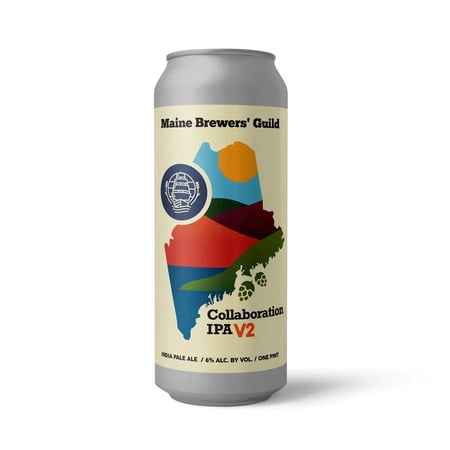 Maine
Challenges - We're trying to create a new beer festival experience for attendees and brewers.
Our goal is to host the best beer fests in the country, and as we come out of the pandemic, we're having conversations about what new formats might be the most fun for all. Like all industries, we're also trying to attract and retain the best talent to our brewery members, as many of them are growing and need experienced staff to sustain their growth and businesses.
The Collaboration - Over 50 Maine breweries used the same ingredients to brew the MBG Collaboration IPA V2. This year we opened it up to brewers to use different yeasts, and adjuncts, and rebrand the label. The key was we wanted Maine brewers to discuss their plans. With the pandemic taking away so much face-to-face time between our brewing community, this year's collaboration beer served
as a catalyst to restart some conversations as well as forge new connections.
What Stood Out - Each collaboration beer had its own unique taste, as many brewers added their own twist to the recipe. For example, Foundation Brewing Co. used the basic recipe but fermented the beer using lager yeast. Woodland Farms Brewery brewed a non-alcoholic version. Bateau Brewing split the batch, fermenting one with a traditional IPA yeast and the other with a yeast that produces lactic acid to make a sour IPA.
Impact: The collaboration beer was one of our biggest fundraising efforts of the year and makes up a double-digit percentage of our annual revenue. From a gross revenue perspective, we raised $27,500. It has truly helped us weather the pandemic to keep us a strong organization that can serve Maine brewers.
-Sean Sullivan, Executive Director of the Maine Brewers' Guild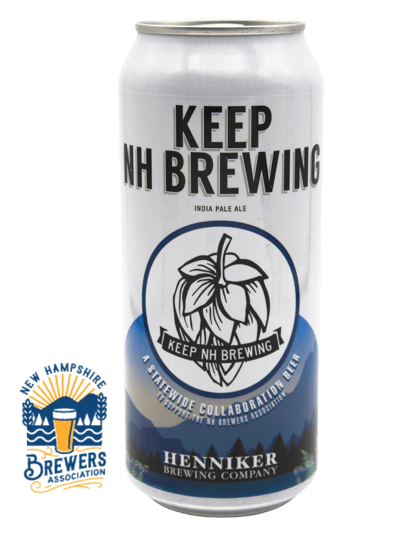 New Hampshire
Challenge - As a 501 (c)6 non-profit trade organization, it is often difficult to acquire funding outside of events and dues, as we often do not qualify for grant funding. Therefore, we actively seek innovative ways, such as Collaborations, to fundraise that involve fewer upfront operational or labor expenses.
The Collaboration - The Keep New Hampshire Brewing Collaboration surfaced out of a necessity for the livelihood of the Guild in the absence of our annual festival. It was a way to encourage craft beer fans to get out, visit breweries and try new styles while ensuring our annual fest's legacy wasn't lost in the interim.
As a part of this year's Keep New Hampshire Brewing collaboration, Brewers' Choice is being offered to showcase the creativity of the brewers and give consumers a chance to try a variety of styles.
What Stood Out - Our annual Collaboration Beer Trail, which coincides with the project lists all participating locations as well as the individual beer styles to appeal to different tasting palates and illustrate each brewery's unique recipe. In addition, those craft beer fans that complete the trail are entered for a chance to win a grand prize package from the NH Brewers Association.
Impact: The total fundraising amount from this year's collaboration was $11,000. Additionally, we raised $14,000 in 2021 through the same program. When a project of this nature comes along, it provides the chance to disburse the workload across the organization's membership. Since our organization is a member-driven one, engaging active members strengthen it from the inside out.
-CJ Haines, Executive Director of the New Hampshire Brewers Association agrees.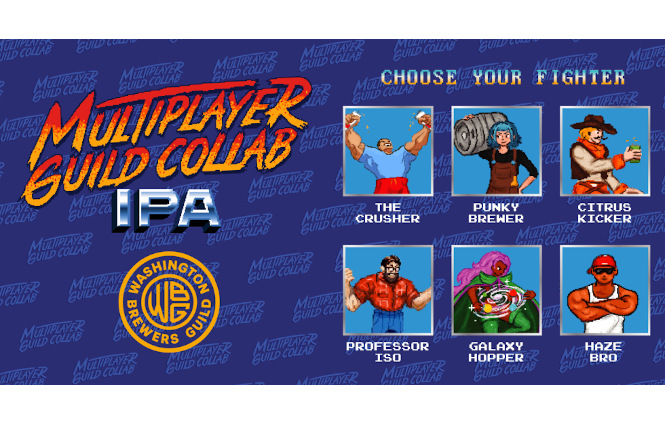 Washington
Challenge: The Washington Brewers Guild is a non-profit organization dedicated to protecting and promoting the interests of Washington craft brewers while strengthening the Washington craft brewing community. We unite brewers from all over Washington State to advocate for laws and policies that will keep the craft beer industry thriving and ensure quality and choice for Washington beer lovers.
The Collaboration: In the spirit of the Washington brewing community, 45 brewers across the state came together to produce Multiplayer Guild Collaboration IPA. Participating breweries designed their own take on this IPA, and the resulting collaboration beer was a reflection of a connected and collaborative industry.
Impact: At this point we're hovering at the $13,000 mark. This was a great way for the brewery community to celebrate the craft beer industry in our beautiful state and support the Washington Brewers Guild!
-Tamara Rice, Director, Washington Brewers Guild

California
Challenge: The past two years California craft brewers have navigated some remarkable challenges. CCBA remains committed to protecting and advocating for the interests of our members. Industry support is critical to the support of our mission, so CCBA is excited for the return of our member collaboration beer as a fundraiser for the association.
The Collaboration: The CCBA Brewers Collaboration will be a celebration of resilience and highlight the important role craft breweries play in communities throughout the state. We invite brewers to get creative by developing individual recipes and choosing their desired beer style.
Impact: The funds raised from this special release will help local breweries continue to grow and thrive. Dozens of California breweries of all sizes – from Sierra Nevada, Russian River, and Firestone Walker to Black Hammer Brewing, Smog City Brewing, and Urban Roots – brewed their take on the CCBA collaboration beer with a portion of the proceeds donated to the CCBA.
-California Craft Brewers Association
Every State Is Invited To Collaborate
The hops you choose should make a difference – in the beer you brew and in the communities you belong to.
These state guild collaborations are hopefully the first of many. As part of our continued mission to use our resources to better our communities, we're happy to partner with state brewing guilds and donate hops for a collaboration beer.
If you'd like to discuss partnering on your state guild's collaboration beer, please contact us!