Celebrating Blake Crosby, An Industry Leader And Recipient Of This Year's Portland Business Journal's 40 Under 40 Award
Each year, nominees are selected based on their contribution to the industry and community they serve.

Following a decade of tremendous growth for Crosby Hops along with the successful 2020 opening of TopWire Hop Project, we are proud to share the news that Blake Crosby has joined the elite list of 40 Under 40 award winners.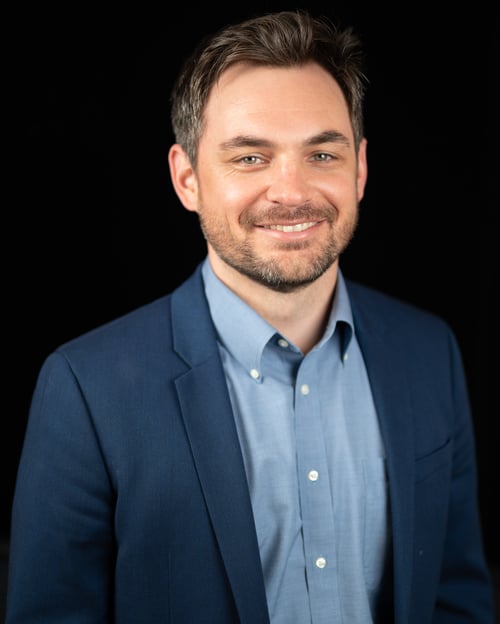 Blake Crosby
We sat down with Blake to ask him what this award means:
"As many of you know, the last ten years have been a radical growth journey for me personally and professionally. Now more than ever I realize without the long list of friends, family, and colleagues (past + present) my personal growth journey and that of Crosby Hops wouldn't have been possible.
I'm grateful for all of you that have supported me and my vision.
My dream of building a business that I'd love to work at everyday has come true, and being able to share that with my coworkers and community makes it that much more meaningful."
Though he may be humble, Blake's career accomplishments are impactful with positive ripple effects felt throughout the local community, the industry and around the world.
Zach Baitinger of New Belgium Brewing Co., said, "He takes the best from the industry and business world around him to shape a business that truly looks after its employees, craft brewers and the planet."
CEO of Leatherman Tool Group, Inc., Ben Rivera, echoes those sentiments calling Blake, "...one of the most impressive and innovative leaders I have encountered. His commitment to sustainability and responsible practices led him to make the business a B Corp, and he has shown a remarkable ability to balance the needs of the business with the needs of the environment and the community. He inspires other business leaders to follow in his footsteps."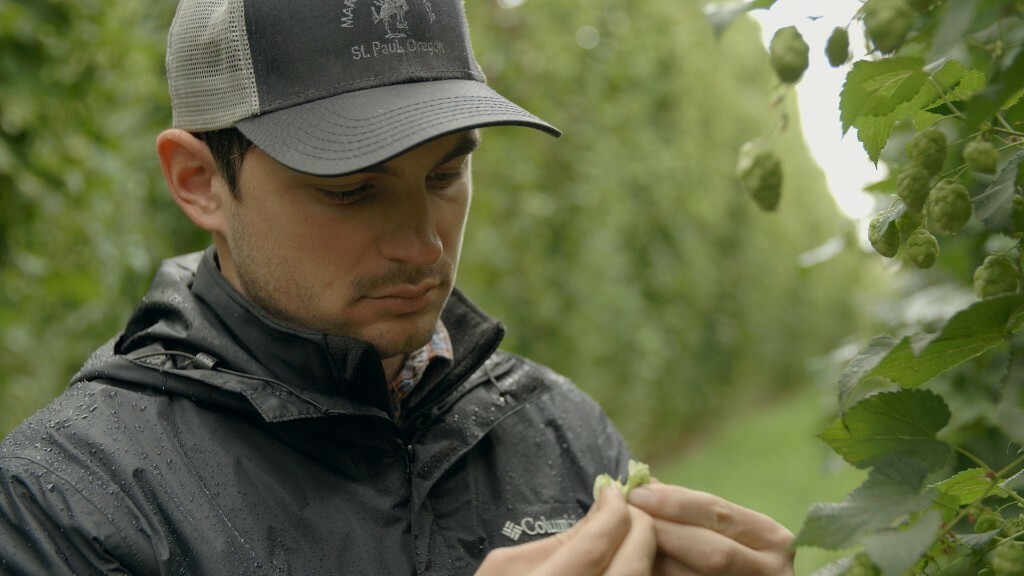 Learn more about what led to Blake receiving this award. Key professional highlights include:
Transforming a family business - Blake Crosby represents the fifth generation of the Crosby hop family and was born and raised on the farm in Woodburn, Oregon. He worked alongside his father Kevin for many years learning the ins and outs of high quality hop farming. Now his sister Jackie runs day-to-day farm operations while Blake focuses on the broader business and strategy.
Purpose driven - He shows leadership in the industry, clearly defining the organization's purpose and values. Crosby was the first hop company to become a Certified B Corporation® in 2016.
Quality - Always driven by quality, Crosby Hops has taken a unique approach especially with the process and handling of hops. Beginning in 2022 Crosby became the only hop company to achieve SQF -

Safe Quality Foods

Quality Code Certification

.
Unique capabilities and products - No other hop company is also an integrated merchant, grower and processor with a consumer facing business (award-winning TopWire Hop Project - its on-farm beer garden).
Innovative patent pending technology - The newly introduced

CGX™ Cryogenic Lupulin Pellets

makes it possible to brew aggressively hopped beers while improving finished beer yields and reducing environmental impact. Blake spearheaded development of Crosby Hops' advanced patent-pending cryogenic technology. This process more gently and efficiently separates lupulin from whole-hop cones to deliver concentrated lupulin pellets jam-packed with resins and oils.
Industry expertise and leadership - Blake served as a commissioner for the Oregon Hop Commission and board president for the Hop Growers of America.
Industry-leading customer experience - The company is known for its customer centricity and has an industry-leading Net Promoter score of 83 with over 1,000 customer survey responses from around the world.
Sustainability first, backed by

certifications that matter

. Crosby Hops was recognized as a

Changemaker

in 2019 by B Lab.
Salmon-Safe - Crosby's Estate Grown hops are 100% Salmon Safe and GlobalG.A.P.

Certified

, ensuring its customers that people and the planet are considered in all of its practices.
Growth/revenue story - Sales the last 10 years (2012-2022) have jumped from $2.5 million to over $38 million. Key accounts for Crosby Hops reach far beyond Oregon to the most well-recognized and award-winning breweries around the world.
Global expansion - Europe is a growing market for Crosby Hops. It established a European sales entity based in Amsterdam in 2019.
Acreage - Crosby's Estate Grown acreage has grown 400% under Blake's leadership.
P

ositive impact in the community

-

Local job creation (an increase of 11 FTE in 2012 to 74 FTE in 2022) with living wages and industry leading benefits offered. This includes a robust 401k plan, generous PTO and observed holidays including International Women's Day, family health insurance and employee celebrations at TopWire open to friends and family.
Diversity - More than 50% of employees are Latino. The senior leadership team is ethnically diverse and is 50% women.
Personal and professional development - Internal and external training for programs such as Vistage International and Portland State are sponsored by the company.
Please join us in congratulating Blake Crosby as a member of this year's 40 Under 40 class!