Big Flavors From a Long-Overlooked New Zealand Favorite
Progressive New Zealand hops are getting attention around the world — including a hop-forward brewery in Massachusetts that's putting Pacific Sunrise™ hops on display in a new release.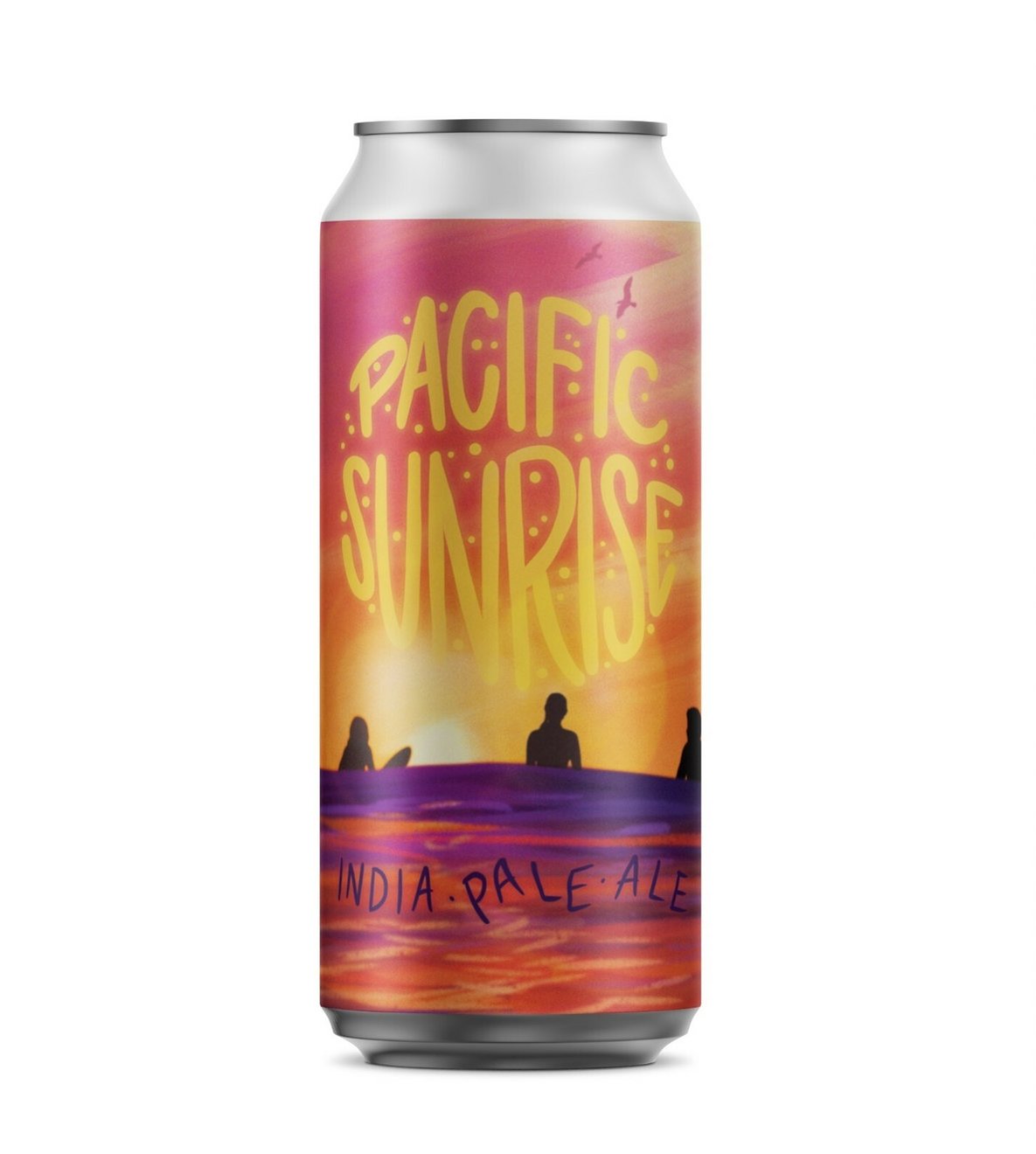 We linked up with our friends at Hop Revolution, a strategic partner within Crosby Hops' grower network down in New Zealand, to help tell the story of a punchy aromatic hop variety called Pacific Sunrise.
Always on the hunt for unique and distinctive varietals, Hop Revolution took a closer look at a hop that has been flying under the radar since its release in 2000 by New Zealand's Hort Research.
Pacific Sunrise is a cross between a European and New Zealand male on one side, and a California Cluster and a Fuggle on the other. Its provenance is the pristine Nelson and Tasman hinterland in New Zealand. Pacific Sunrise hops provide a tropical hit of melon, mango, stone fruit, and a jammy sweetness, alongside pleasant floral notes that round out the overall profile.
Pacific Sunrise has always offered far more than bittering potential, but it wasn't until this year that the Hop Revolution team became the first to plant the variety on a commercial scale. Throughout the 2020 growing season, Pacific Sunrise proved to be a resilient crop, with a yield that exceeded expectations.
To put this variety to the test, we collaborated with Dino Funari, founder of Vitamin Sea Brewing, a premier hop-forward brewery in Weymouth, Massachusetts. Dino jumped on the opportunity to create a new beer that would showcase the full potential of Pacific Sunrise hops. He put together a single hop New England IPA recipe, aptly named Pacific Sunrise.
We received word from Dino during the canning run, who said (and we're quoting here), "I AM SUPER IMPRESSED! … These hops have a very soft sweet clementine, cantaloupe, mango characteristic. You take a sip and you're like 'wait I need another sip.'"
If you're near New England, you can learn what Pacific Sunrise is all about by picking up a can of Pacific Sunrise IPA from Vitamin Sea Brewing. Otherwise, reach out to your Crosby Hops Account Manager for more information on this New Zealand variety and how to incorporate it into your next great beer. In fact, Pacific Sunrise is available for spot purchasing and CY21 contracts throughout the US right now.
We want to extend a a huge thank you to both Hop Revolution and Vitamin Sea Brewing for shining a light on this delicious hop variety. We'd love to know what you think about Pacific Sunrise — and specifically how you'll use it in your next brew.